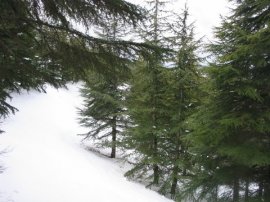 Directory browser
E-communities within North
Akkar
|
Batroun
|
Bcharre
|
Dannieh Villages
|
Koura
|
Tripoli
|
Zgharta
Une des huit mohafazats du Liban, le Nord regroupe six cazas et a pour capitale la ville de Tripoli, seconde grande ville du Liban. Connu pour ses fameuses cedres, il est aussi tres riche culturellement, c'est l'endroit idéal pour les touristes intéressés à la période musulmane vu la grande présence de vestiges datant de cette époque. Le Nord commence à attirer de plus en plus de touristes surtout avec la construction de nouvelles stations balneaires à Batroun et Chekka.
Latest topics in the message boards
• There are no discussions.
Join this e-community
and start a new one!