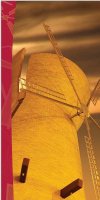 WOODEN BAKERY IS NOW OFFICIALLY FULLY OPERATIONAL IN RIYADH/KSA
WOODEN BAKERY franchise has been awarded to Sheikh Mohaissen - a Saudi family. Sheikh Al Mohaissen has spared no state-of-the-art machinery, utensils, down to the smallest condiment. A thorough Market study and a picky Raw Materials research have been conducted over time. A dedication to Quality and Freshness is being adapted to secure our Success. Knowledgeable and professional key people have been inspected and chosen to contribute to a tight control on the recipes, quality and HACCP procedures.
Wooden Bakery is now a dynamic Franchise ready to meet the globalization challenge. The 1st step is KSA, while other abroad projects are being processed, as we speak.
Wooden Bakery/ KSA Management is fully dedicated and self-motivated so as to take the business to ever higher levels.
Proud to be Lebanese.