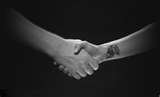 Propose your case... for solutions!
Facing a certain conflict between families or groups within your village?
Aiming to solve conflicts among two or more villages, an issue between your village and municipality or even an environmental/economic problem your community is suffering from?
Willing to solve all this in order to support the development of your community?
Baldati association invites you to propose your case, conflict, dispute or problem on http://www.baldati.com/forums/thread.php?tid=175.
Through "Baldati TV", our newest application on www.baldati.com, you will cover and introduce to the public, media and government the problems your communities are facing.
Not only this…. we will work together, hand in hand, to expose it to the public and treat it for a better future…
Deadline: mid February 2009
For more info contact us @ tv@baldati.com or <SKYPETMPTAG0/>