Ask the expert-Eng. Riad Al Assaad
(10 participants)
Type: Ask the expert
Starts on: Wednesday March 24 2010
---
Event Details
Ask the Expert:
Engineer Mr. Riad Al Assaad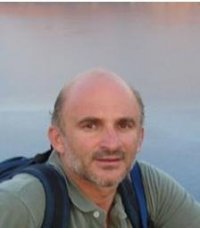 Will be attending our Baldati Offices in Elyssar on Wednesday March 24 at 6 PM
This event is open to the public but please reserve early as places are limited!
You can ask your questions and share your ideas by replying to this topic before March 24 - 3PM
Ask The expert Eng. Riad Al Assad
Baldati will play the role of the mediator between all citizens and Mr. Al Assad and you'll be able to watch and/ listen to / the meeting after on Baldati website
Meeting Agenda:
The need for Change in Lebanon, past, present and Future

.

The south and the development.
Mr. Al Assaad Resume:
Website: www.ghayyer.com
Hometown:zahrani
Work Info
Employer:

South for construction
Position:

C.E.O
Time Period:February 1987 - Present
Education Info
Colleges:
High School:
Political history:
Please Confirm your presence to Mariane: 04-922999 mariane.elias@baldati.com
1-1983-1987 member of the resistance fighting the Israeliis
2-1998-2010 running South For Construction as an contracting and development company.
3-Ran for the Legilative elections in 2000,2005,2009.
4-Organized an opposition group that ran in the municipal elections of 2001,and 2004.
5-Instigated and shared in numerous activities on the social ,educational and sports fronts with the aim of propelling civil activism in the South.
---
Participants

Charbel Chkeir
2 days ago
---

---

Baldati Office
2 days ago
---

---

Sarita Salameh
2 days ago
---