Ask the expert-Mr. Michel Elefteriades
(12 participants)
Type: Ask the expert
Starts on: Wednesday March 31 2010
---
Event Details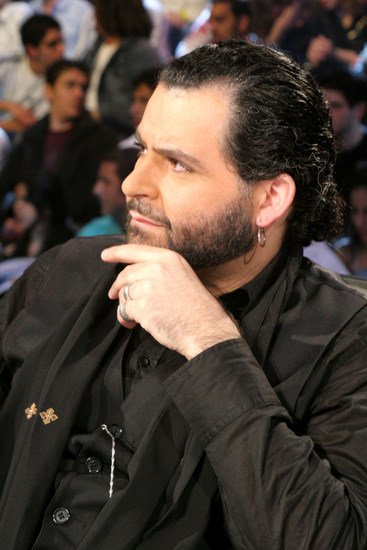 Ask the Expert:
The Emperor of Nowheristan
Mr. Michel Elefteriades
Michel Elefteriades: Emperor of Nowheristan- Founder and leader of the M.U. R (Mouvements Unis de Resistance)- Creator of the "Lan Nadfaa" campaign- Pioneer of World Music fusion – Founder and Owner of the MusicHall
When we looked at the creations of Elefteriades who Mixed Wadih el Safi genius with Jose Fernandez style, who surrounded Tony Hanna art with gypsy music, we found an enjoyable similitude to what Baldati did when we added the DOT com to our villages!
As we enjoy meeting people who have created new statuses and whom we see have an interesting experience to share, we are pleased to host Mr. Michel Elefteriades for an Ask the expert session!
Ask him what you want and come meet him to discover the different aspects of his experience and to enjoy a discussion together!
He Will be attending our Baldati Offices in Elyssar on Wednesday March 31 at 6 PM
This event is open to the public but please reserve early as places are limited!
You can ask your questions and share your ideas by replying to this topic before March 31 - 3PM
Ask The expert Mr. Michel Elefteriades
Baldati will play the role of the mediator between all citizens and Mr. Elefteriades and you'll be able to watch and/ listen to / the meeting after on Baldati website
Meeting Agenda:
Biography-A brief apercu on Michel Elefteriades the business man, the artist and the politician

where he met all the oldies, tony hanna, wadih el safi ,and how he got the idea to mix their skills with non conventional partners

Nowheristan: an Utopia today a reality tomorrow?

Internet as a support for promoting ideas: Nowheristan.org ; baldati.com; Facebook
Please Confirm your presence to Mariane: 04-922999
For more info about Mr. Elefteriades biography:
http://en.wikipedia.org/wiki/Michel_Elefteriades
---
Participants

---

Baldati Office
2 days ago
---

mohammad jbara
2 days ago
---

---

Charbel Chkeir
2 days ago
---

Sarita Salameh
2 days ago
---