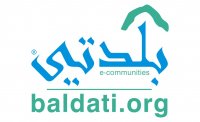 Baldati Board Election 2010
Baldati Board Election 2010
To all Board members, Assembly Members and our Board of trustees , you are all invited to the election of a new board for BALDATI and the heads of internal comities .
All website members and volunteers , friends and partners are welcomed to attend as guests and observers.
Date : Monday 1st February 2010
Time: 7 pm
Place: Baldati offices - Elissar
All legal members of the general assembly willing to present themselves to one of the positions , please send your application to info@baldati.org
Agenda:
1. Welcome word
2. Annual report
3. Financial Report
4. Elections
5. Celebration in a near by restaurant.
Best regards,
Architect
Chaker noon
Elissar, noon.bldg,Grd. floor,metn,Lebanon
Tel/Fax : +961 (4) 922999- Cel: +961 (3)666565
Web: www.baldati.org E-mail: info@baldati.org IM: Baldati@msn.com