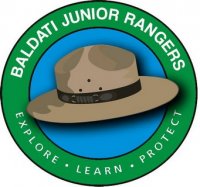 Recycle your plastic bottles into a broom
What you need:
20 plastic soft drink bottles2 liter
PET broomstick
scissors
stylus
awl
wire
hammer nails
1. Remove the label on the bottle
2. Remove the bottom of the bottle, with the cutting stylus. The bottle will keep strips approximately 0.5 cm
3. Make cuts in the bottle up to the more rounded
4. Remove the neck with scissors
5. Make 18 pieces without neck and leave with a bottleneck
6. Fitting parts with no neck, one by one over the part with neck. Are you ready base of the broom
7. Cut the top of another bottle and fit over the base of the broom you just prepared
8. Drill two holes and insert the wire through all layers of bottles
9. Pull the wire to the other side and twist the ends to fasten
10. Secure parts with the aid of two nails
11. Your broom is ready!