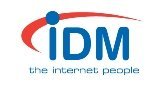 Job Offer from IDM
Dear Baldati.com coordinators,
As you know, ADSL service is now available in many areas and villages :
Adloun,Aley,Amchite,Anjar,Amyoun,Araya,Baalbeck,Batroun,Baabdat,Bab El Tebbaneh,Bechare,Hadath El Jibbeh,Bekfaya,Bent Jbeil,Chekka,Chehim,Chtaura,Deir El Kamar,Ghazieh,Ghazir,Halba,Jeb Jennine,Jezzine,Jieh,Jouret El Ballout,Kfaryasine,Kobayat,Maalka,Menyeh,Nahr Ibrahim,Reyfoun,Riak,Rmileh,Souk El Ghareb,Tyr,Wadi El Zeineh,Zahrani,
We are looking for 1 or 2 persons in each area or village, with adequate internet knowledge, able and have adequate time to promote our internet services (ADSL, WiMAX, etc). These persons will be designated as IDM Ambassadors in these villages, where they will perform and assist in the following activities:
- Introduce and promote IDM services among friends, neighbors and the overall village community
- Assist IDM in distributing flyers and post posters in public places within the villages.
- Assist potential customers in submitting their application forms and forward them to IDM
- Assist in any other activity such as Direct Marketing campaigns that can increase sales.
In return, these ambassadors will earn an incentive equivalent per signed ADSL application.
IDM will provide proper training and necessary tools to get the job well done.
Best Regards,
Gabriel Hayek
DSL Project -
Marketing and Distribution Manager
IDM - Inconet Data Management
For more info: jobs@baldati.com
N.B: we expect your reply within 24 hours