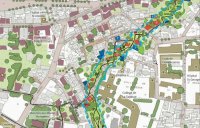 Fouad Boutros Project
Here's a full recap on the Fouad Boutros Project, to try and help everyone understand what it really is, its impact on the residential areas, who's opposing it and what are the alternative solutions proposed?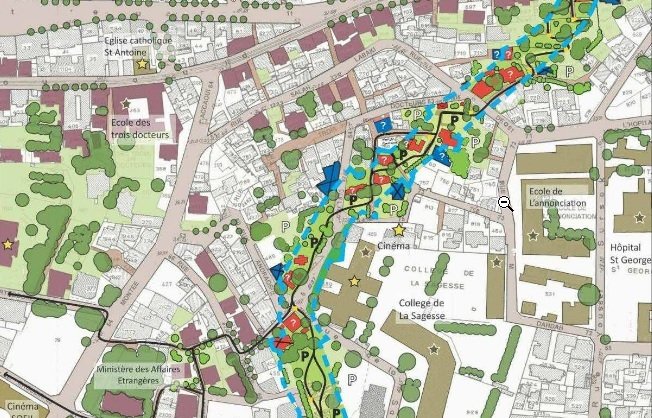 What is the Fouad Boutros Project?
The Fouad Boutros Project, also known as the Highway Project "Hekmeh-Turk" Axis, is an estimated $75 Million Dollars (Activists say $150M) project aiming at improving traffic and flows through the densely populated Achrafieh areas. The concerned districts with this project are Achrafieh, Rmeil, Medawar and Mar Mikhail. You can check out the project's map [Here].
The Fouad Boutros Project Impact
Based on various studies done by NGOs and the Civil Coalition against the Fouad Boutros Project, here's what this project would cause if implemented:
- The demolition of around 30 buildings, some of high heritage value.
- The uprooting of about a hundred trees (Man of which are centennial).
- The destruction of around 10,000sqm of green spaces.
- The fragmentation of a pedestrian-friendly neighborhood.
- Further pollution and noise.
- Increase of traffic in some areas and lack of parking space.
You can read the full impact study [Here].
What are the alternatives to such a project?
Activists sent a book to the authorities with a proposed "Foud Boutros" Park that would replace the highway planned while limiting the damages to a minimum. Here's a link to the [map] proposed.
When Are The Protests planned?
The Civil Coalition against the Highway Project " Hekmeh-Turk" Axis ("Fouad Boutros" Road) is asking people to join them for two consecutive days;
- Saturday 1st of March starting 3:00 pm at Mar Mikhayel-Armenia street facing "Afteem" shops, North-East of EDL.
- Sunday 2nd of March starting 11:00 at Rmeil area, at the back of the Maronite Archbishopric of Beirut, in front of Saint Joseph Maronite Church.
You can all sign the petition [Here].